The following are some of the Best Free Photo Editing Programs that both professional and beginner photographers should check out.
Photo editing software is a great way to improve the quality of your pictures and create wonderful masterpieces. However, not everyone is ready to buy expensive apps for professional photographers and graphic designers. Fortunately, there are a variety of amazing photo editors that offer a lot of possibilities to create breathtaking images.

These apps are great for people who have just started studying photo editing as well as for those who want to get millions of followers on Instagram or Facebook. Besides, they can help you create beautiful pictures for your family album. No doubts, your friends and relatives will be amazed at them. Here are 10 free to try photo editors that can compete even with the famous Adobe Photoshop.
1. Luminar (free 7-days trial)
If you aren't satisfied with the apps listed above, you should definitely download Luminar. It gives you awesome AI image enhancement, a wonderful UI, and the opportunity to organize your photos. No doubt Accent AI 2.0 is the biggest benefit of this app. Accent AI analyzes your photos (including with special human detection technology), then improves tone, colors, and depth. Accent AI applies adjustments only to separate details, giving you top-quality images.
Luminar looks awesome, and it's really easy to work with. In the Library, you can organize all your images. The edit panel offers a lot of tools that can quickly remove unwanted objects and improve any detail. Plus, Luminar can be used with aerial photos. Special creative filters make your pictures more natural, clear, and vivid. If you want to reach a unique and incredible result, download Luminar Looks created by pro photographers.
This is a perfect app for people who always lack time. Thanks to Luminar, you can forget about spending hours trying to improve your images. Just experiment with your photos until you create an ideal picture. Hundreds of positive comments from satisfied users is further evidence of Luminar's great functionality. Don't lose your chance and try this cool app right now.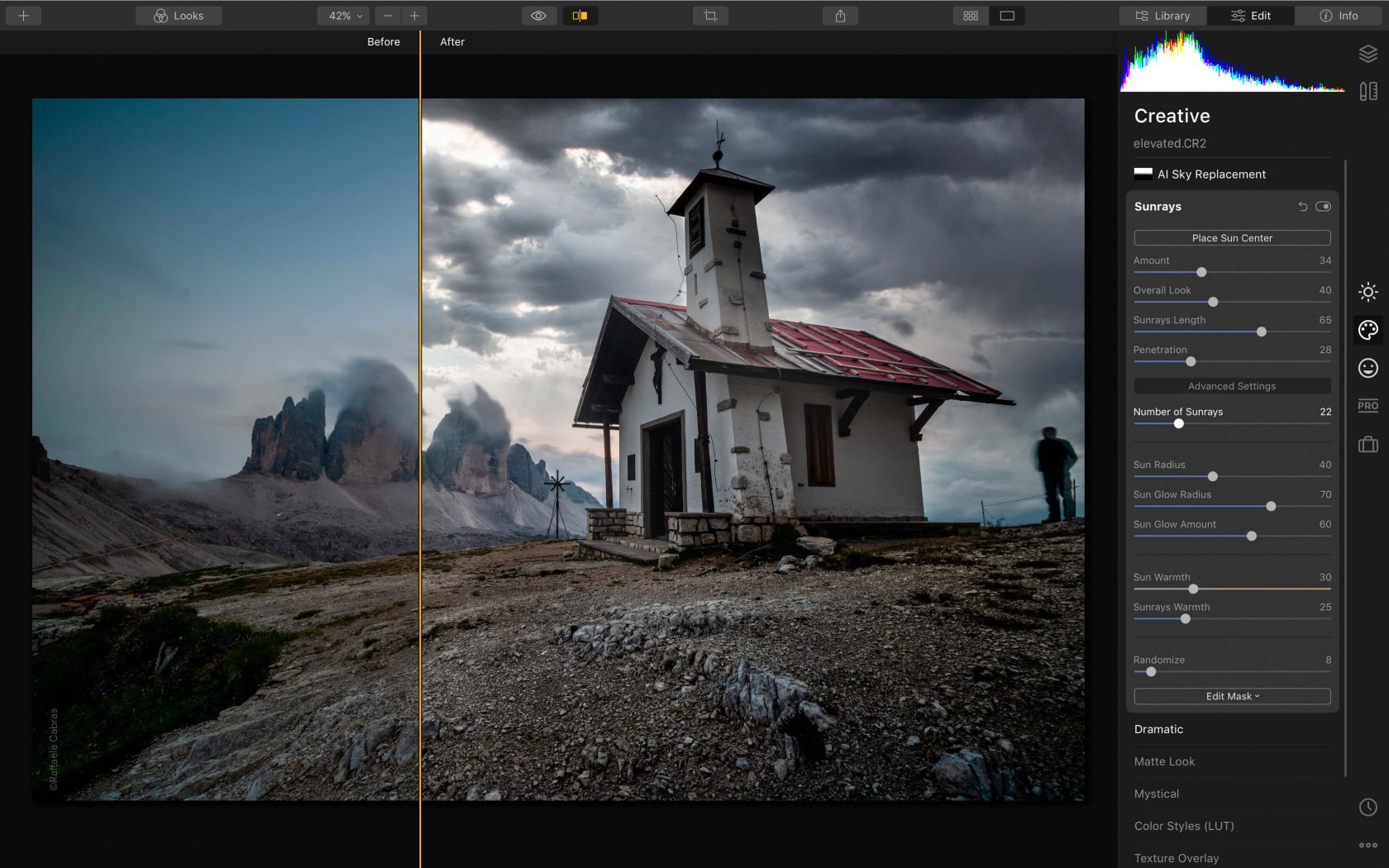 2. Adobe Lightroom (free 7-days trial)

This is a cloud-based service developed by Adobe. Lightroom gives professional photographers as well as amateurs all the necessary tools for photo editing. It's possible to use this app via a browser, mobile device, PC, or Mac. In addition, it's really easy to organize your photos with the help of Lightroom. Just use searchable keywords and your images will always be in order.
The mobile version of Lightroom includes interactive tutorials. This means you can improve your photo editing skills without leaving the app. And of course, you can find a lot of useful tips from professional photographers on the app's official website.
Powerful tools, constant upgrades, a user-friendly interface, and 1TB of cloud storage make Lightroom one of the best photo editors. However, take into account that you only get a 7-day free trial.
3. Aurora HDR (free 7-days trial)
This software has already won several awards and gotten thousands of positive reviews from professional photographers. Its Artificial Intelligence is just what you need to get top-quality pictures. Aurora HDR removes halos, digital noise, and chromatic aberration. As a result, you'll get beautiful HDR images.

Aurora has more than 20 wonderful tools you can use to unleash your imagination. Its professional layers, blending modes, and masking will certainly amaze you. And the opportunity to edit several pictures simultaneously will help you save time.
Aurora HDR includes more than 80 Looks. With their help, you can change your images in just one click. Additionally, the app can work as a plug-in for Adobe Lightroom and Apple Photos. And, of course, it supports RAW images. Aurora is a sure way to satisfy your clients and get many visitors to your social media accounts.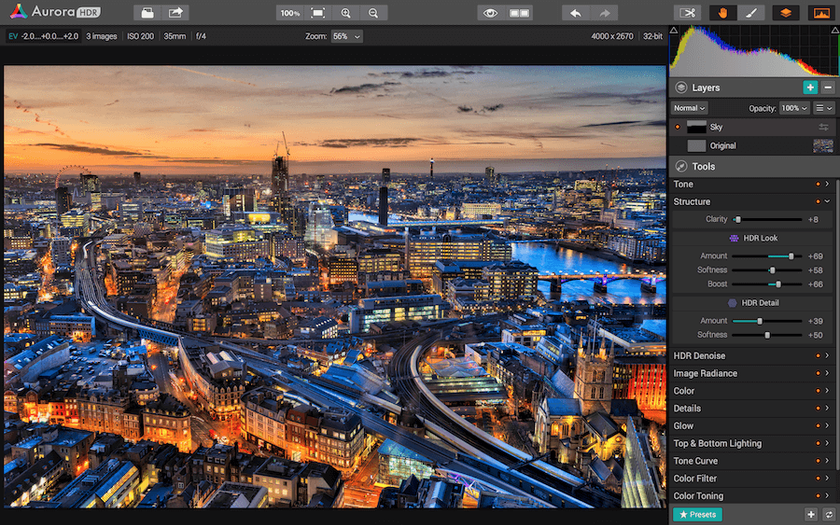 4. Fotor (free basic version)
Fotor is one of the best online photo editors and provides you with thousands of awesome effects, templates, and tools. With the help of Fotor, you can adjust colors, lighting, image size, and more. You can also edit several photos simultaneously. Moreover, Fotor offers HDR effects. There's also a mobile version of this awesome photo editor. And, of course, you can always download Fotor on your computer to work with your images without an internet connection. The desktop version is perfect for RAW conversion.
In addition, Fotor is good for creating posters, photo cards, and even YouTube banner apps. All you need to do is choose from the available templates, stickers, and fonts. On the official website, you'll find a lot of useful tutorials and articles to learn more about image editing and photography. The app's user-friendly interface is another benefit, as even beginners will be able to work with it. Fotor is worth a look, especially if you want to develop basic photo editing skills. However, be ready to upgrade to the Pro version if you want to use all the features.

5. Exposure X5 (free 30-day trial)
Exposure X5 is a good option for Windows users because it won't overwhelm your system. It's designed for professional photographers and includes digital asset management, a large library of presets, and creative tools. The interface is intuitive and the workflow fluid and easy to learn.
Among the best features of Exposure X5 are RAW processing with support for many camera models and lenses, non-destructive and selective editing based on layers and masks, advanced tools for adjusting color, exposure, and white balance, removing noise, improving tone, and applying geometric transformations, histograms, over 500 presets and LUTs, and dedicated adjustments for black and white photos. It also comes with tools for overlaying images, printing, applying watermarks, and editing metadata.
Exposure X5 is a complete photo editing solution, with frequent updates and improvements. It supports PSD files and helps you migrate from Lightroom. Moreover, you can add Snap Art media effects and photo enlargement tools.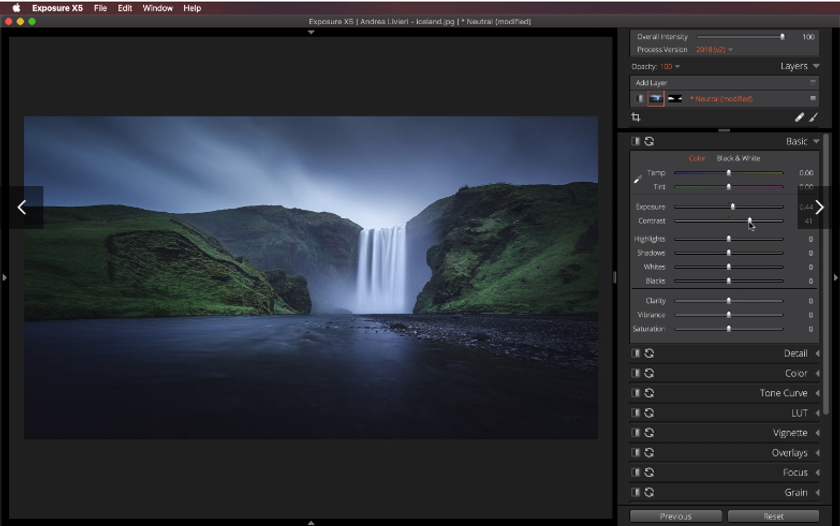 More than 10 million people have already downloaded Photo Pos Pro. This free software is a surefire way to turn your photos into amazing pieces of art. First of all, Photo Pos has all the necessary tools for getting the results you're looking for. You can use it to remove backgrounds and objects, create collages, or just improve the quality of your photos. Furthermore, Photo Pos supports RAW files, scanners, and digital cameras.
Although this is professional photo editing software, Photos Pos offers a user-friendly interface that will help you to acquire with all Photo Pos features over a short period of time. If you get stuck, you can always look in the Help documentation for a step by step guide. The great documentation provided with Photos Pos can help anyone become a professional editor.
Unfortunately, this app has some drawbacks. The biggest one is that you'll need a monthly subscription to the Premium version to use all the features. However, you can use all the functionality of Photo Pos Pro for 21 days absolutely free. This will help you discover all the useful features. After the trial period, most photo editing tools will be unavailable until you pay for the app.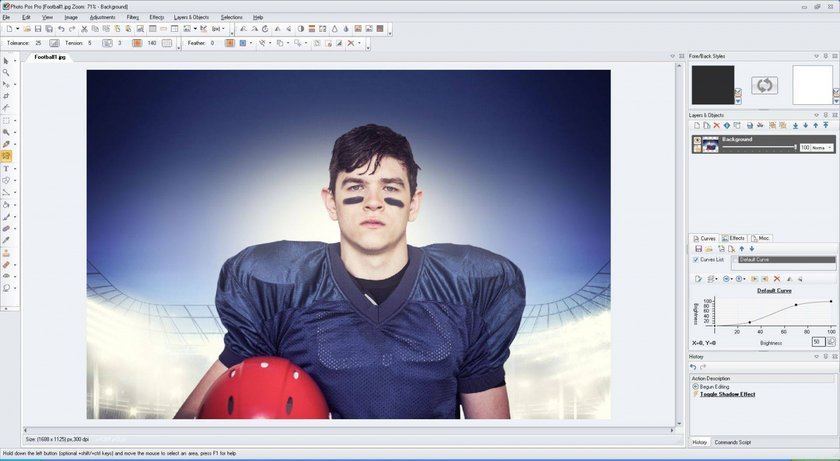 7. GIMP (free)
GIMP is an awesome free and open-source image editor available for all operating systems. This software is great not only for professional photographers but also for illustrators and graphic designers. It provides you with all the necessary tools to create digital art and let your imagination run free.
First of all, GIMP is great for improving your photos. Tools for retouching and restoring are just what you need for high-quality image manipulations. And the availability of custom brushes, clone stamps, healing tools, and a user-friendly interface makes this app a real rival of Photoshop. There are a lot of features that can impress even an advanced user: filters, Bezier curves, a special animation package.
Thanks to the variety of customization options and plug-ins, your imagination is the limit. In addition to these features, GIMP can be used to create interface components, graphic elements, icons, and real pieces of art. After installing a special RAW loader, you can even use it to work with RAW images. And don't be afraid that you'll get stuck because you don't have enough experience. GIMP includes tons of tutorials, and you certainly can find answers to your questions in the active and friendly community.
Finally, the GIMP team always tries to make the app better. In the latest upgrade, the developers added the opportunity to collect two or more layers into a group. This feature is really useful for complex work. They also improved the app's brush dynamics engine and added a new single-window mode.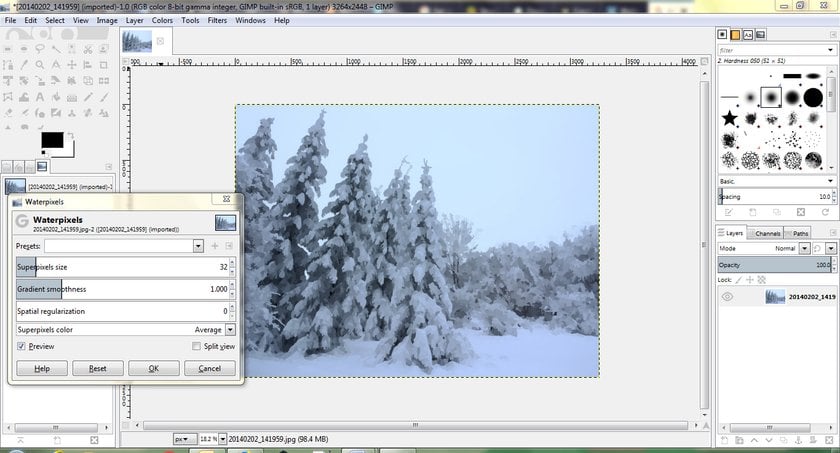 RawTherapee is a free photo editor for Windows and other platforms. It's designed as a RAW processor and provides state-of-the-art algorithms for demosaicing, color management, and color profiles. Although dedicated to powerful RAW processing, RawTherapee is optimized to deliver the best performance with the minimum system requirements. It's easy to learn and supports a wide range of camera models including film negatives and monochrome cameras.
You can use RawTherapee for basic edits as well. It includes tools for adjusting white balance, exposure, color, and geometry. It also has an advanced noise removing tool, fine color control, detail enhancing tools, and black and white toning.

In terms of RAW processing, RawTherapee offers much more than expensive photo editors. But it also provides tools for a fluid workflow such as ratings, previews, support for metadata, and batch processing. It also allows you to visualize histograms, editing history, and apply a monitor color profile to the preview image. It's a free digital studio with a large community and always ready for updates and improvements.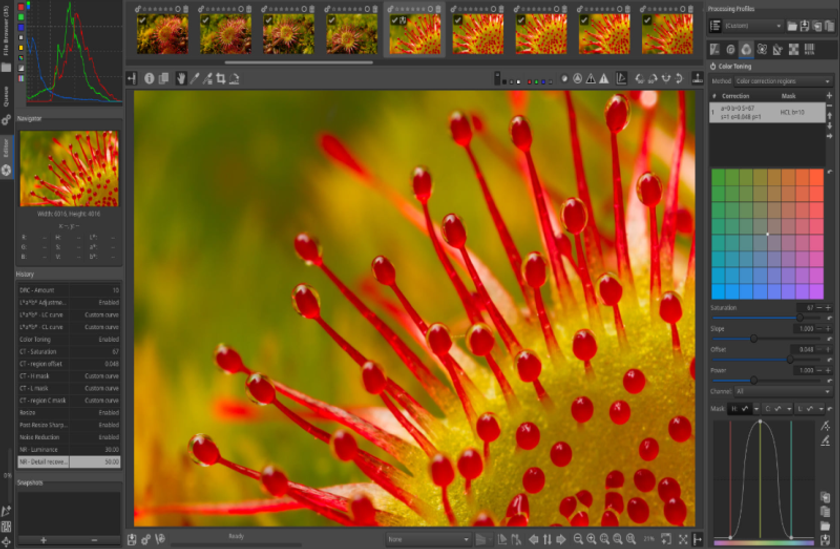 9. Photolemur (free with watermark)
Photolemur is another photo editor that uses advanced AI to improve your pictures in minutes. This app will save your time and turn your images into breathtaking art. Artificial Intelligence-powered Face Finish technology smooths skin, whitens teeth, and removes all imperfections from faces. This is an especially useful feature for portrait photographers. Now you can be sure your customers will always be satisfied with your work.

At the same time, Photolemur can help you create beautiful landscapes even if you've just started learning photo editing. Photolemur's AI analyzes every detail and calculates the ideal adjustments. For example, it can enhance sky and foliage and recover colors. Furthermore, the app supports batch processing. It means that it can work with several photos at once. Support for the RAW image format and tons of different filters are other advantages.
With all of its AI features, Photolemur has high processing requirements, so don't forget to check if your PC meets them.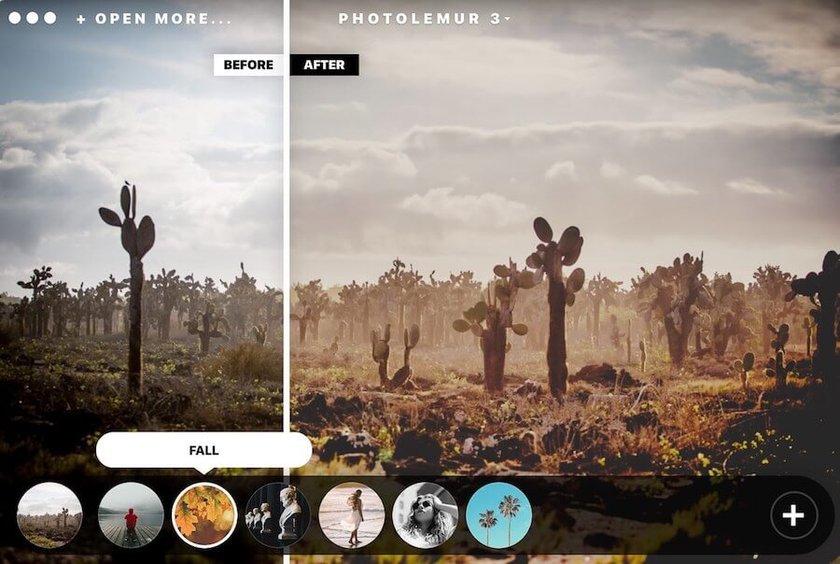 This app is a stellar choice if you don't need a professional photo editor and want software that's really easy to use. Although Paint.NET offers minimal options, you can use it to turn your pictures into real wonders. With Paint.NET, you can use layers, filters, plug-ins, and an undo history tool to make your pictures better.
Thanks to the intuitive interface, it's not a problem to learn how to work with Paint.NET. Beginner photographers will find a lot of useful tips, guides, and plug-ins provided by the app's community. Probably the biggest drawback of this app is its poor support for RAW files.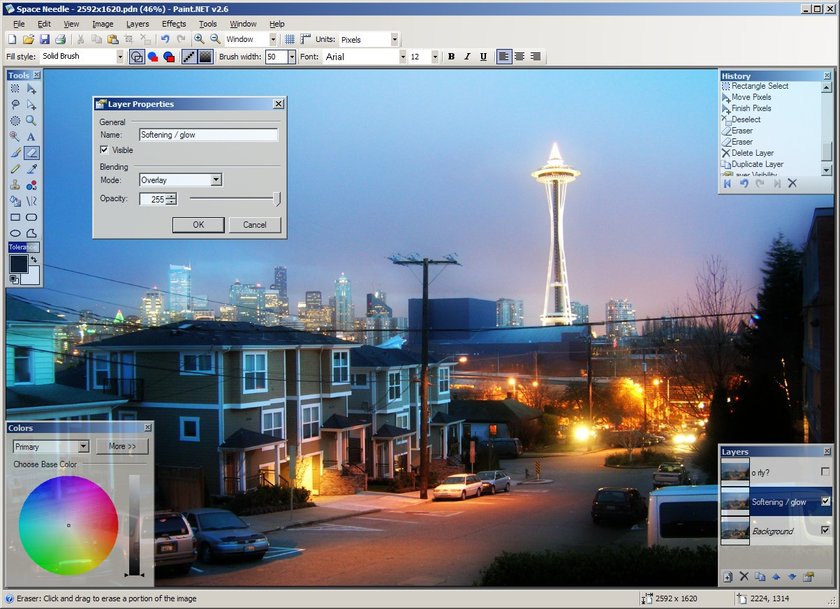 Although PhotoScape has a lot of awesome features, you can download it absolutely for free. Plus, its developers constantly try to upgrade PhotoScape, especially for users of Windows 10 and Mac, for which they've released PhotoScape X. PhotoScape has different types of brushes, mosaic mode, red-eye removal, and more. With its help, you can even create GIFs and capture screenshots.
This is more than just a photo editor; PhotoScape is also a photo viewer, batch editor, and RAW converter. It can even create photos for passports and business cards. Although the app is totally free, you can support the developers and their awesome project by donating.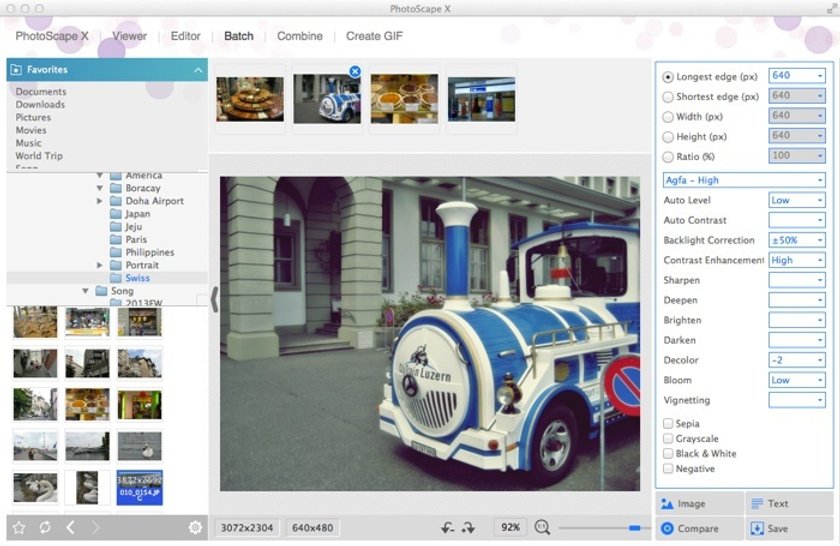 12. AirMagic (free with watermark)
The last, but not the least, AirMagic is an app that uses advanced AI to deliver the best results for aerial images. All you need to do is drag and drop your images to the app. Everything else is done by artificial Intelligence.
AirMagic is a real treasure for people who take aerial pictures. Use it to remove haze, reveal important details, and boost colors. You can be sure that after editing, your images will impress. And it's awesome that everything is done automatically. Since there's no need to control the editing process, you can do more important things. Also, the app has RAW support and offers a variety of amazing filters. It can even adapt to your drone's camera, with the AI taking into account each camera's unique features. With AirMagic, your photos will always be in the spotlight.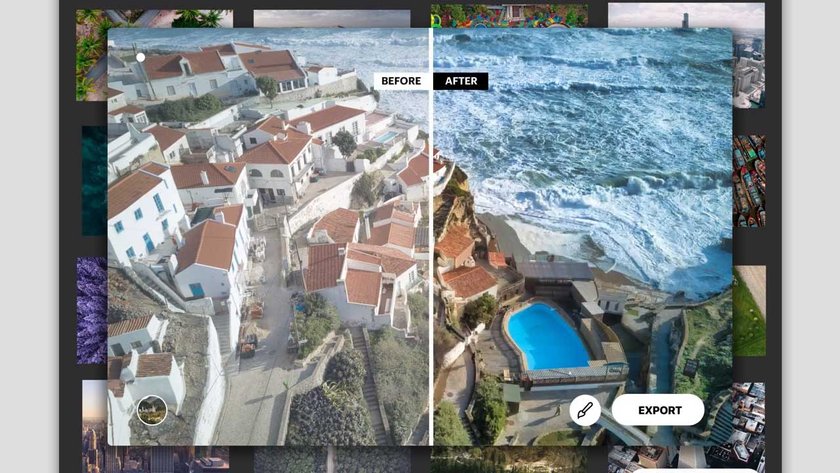 As you can see, there are so many awesome apps that can help you improve your photos. Although some of them are totally free while others are just free to try, all these editors offer a variety of filters, tools, and unique features. It's a good idea to try each photo editor listed above and choose the one you like most. Don't waste your time. Use this list to choose the best photo editor and get the chance to create images that will take everyone's breath away!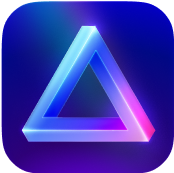 Advanced yet easy-to-use photo editor
view plans